User backup configure & restore
Description
On the User backup configure & restore page, you could search, check and restore the user's snapshots.
Screen overview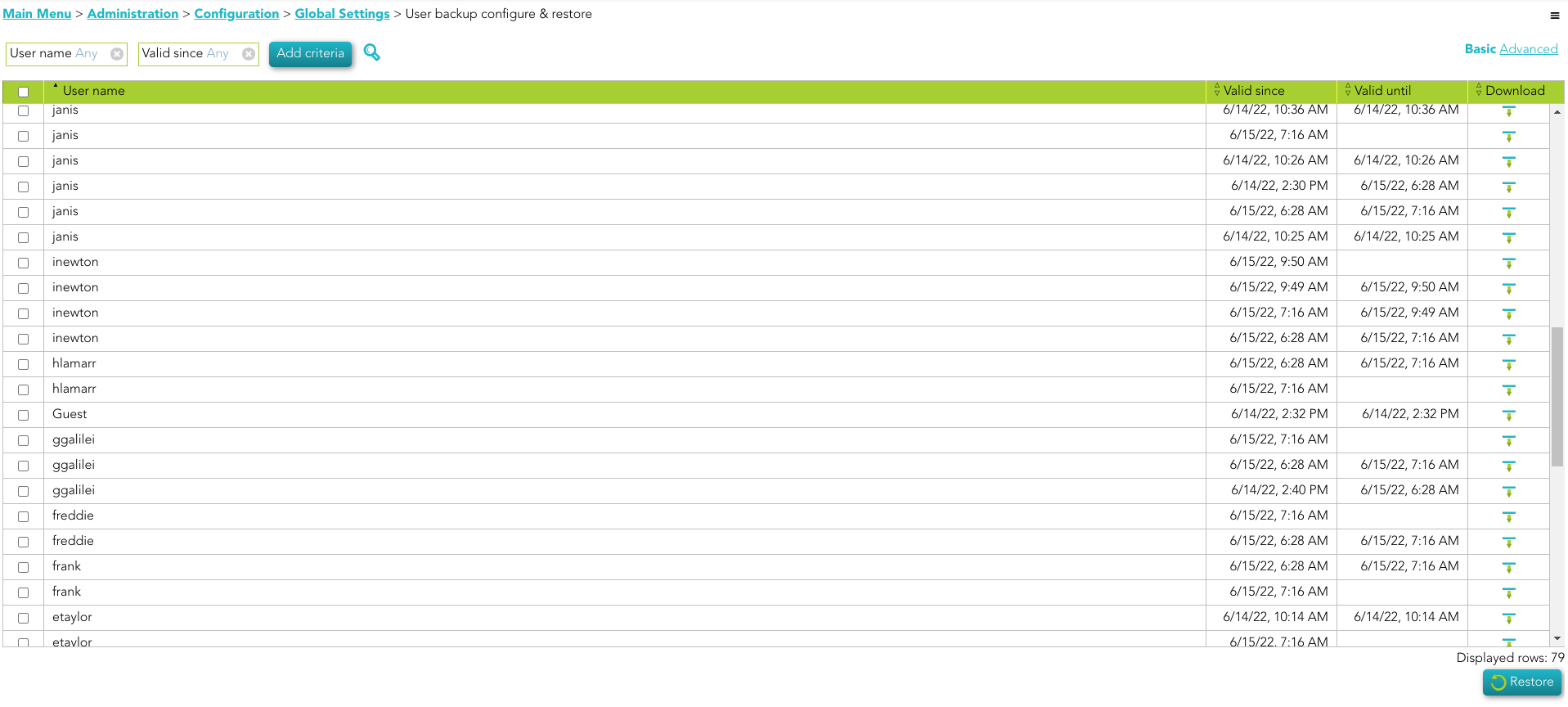 Custom attributes
User Name: to identify the user.
Valid since: date and time when the user changes were saved.
Valid until:
Download: XML file with the user snapshot info.
Actions
Backup query actions
Query

Allows you to query users through different search systems, Basic and Advanced.

Download CSV file

Allows you to download a CSV file with the basic information of all backups.

Configure backup

Allows you to configure the backup parameters.

For more information visit the User backup configure page.

Download

Allows you to download an XML file with the user. You only need to click on the download icon of one of the records and save the file on your computer.

Restore

Allows you to restore one or more users' snapshots.

First of all, you need select one or more snapshots. Second, you need to click the restore button. Then Soffid will run the restore process.