Import settings and objects
Description
Soffid has the functionality that allows you to import configuration, Soffid objects, and objects from target systems from a  ZIP file. This ZIP file must be generated by the export action from another Soffid tenant.
For more information, you can visit the Export settings and objects page.
Once you pick the file to import, Soffid will display all the objects and configurations that you can load. You must select the proper objects and settings to import or enable the Load everything option. And finally, you must click the Proceed buttons to launch the import process. Once the process is finished, Soffid will display the result and allows you to download the log file.
It is not allowed to import the basic configuration and configuration parameters of an agent for security reasons. You must create them manually and make sure you put the same names as in the source system if you are going to import accounts.
Overview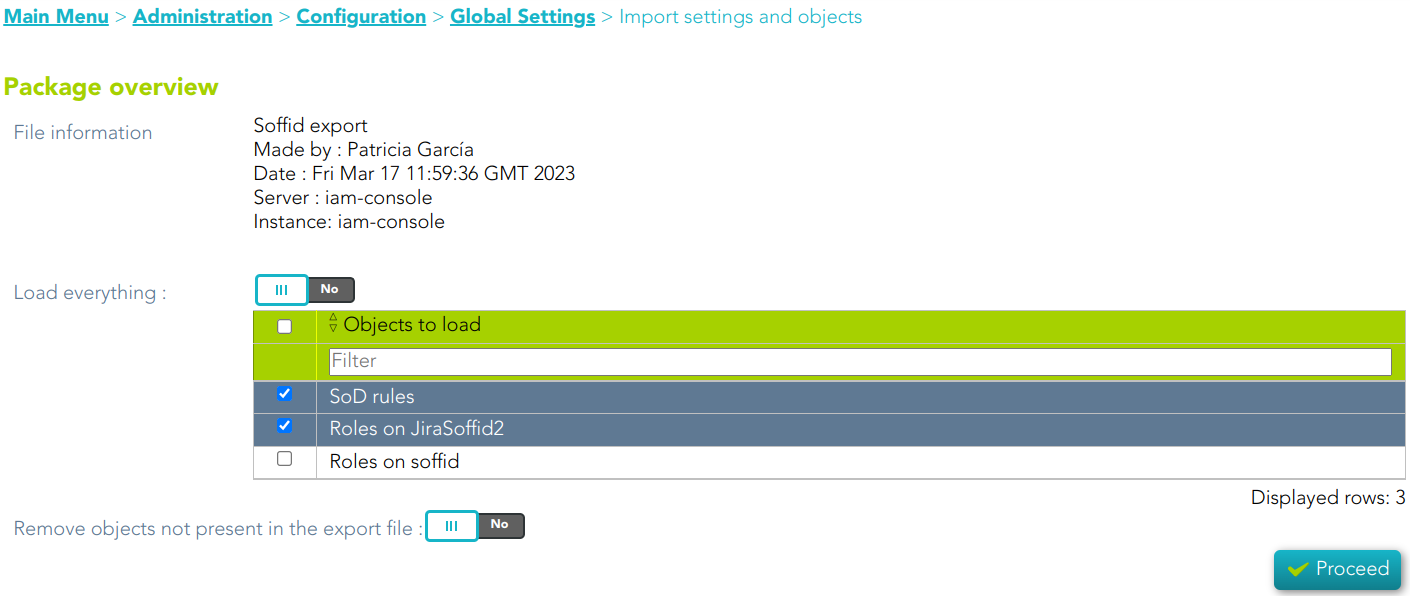 Related objects
Configuration
Objects
Target system objects
Granted permissions
Systems: if you select and target system object, you must also select the system.
Actions
| | |
| --- | --- |
| Proceed | Allows you to start the import process. |