RDP Gateway Connection
Introduction
We can establish a connection to the target system using the RDP remote access protocol. You can use a remote desktop client.
How to connect 
You can establish the connection with the ssh gateway using a desktop client and then Soffid will ask you the parameters to connect:
System name: system to which you want to connect.
Account name: Soffid's account.
Account system: account to use to connect to the target system.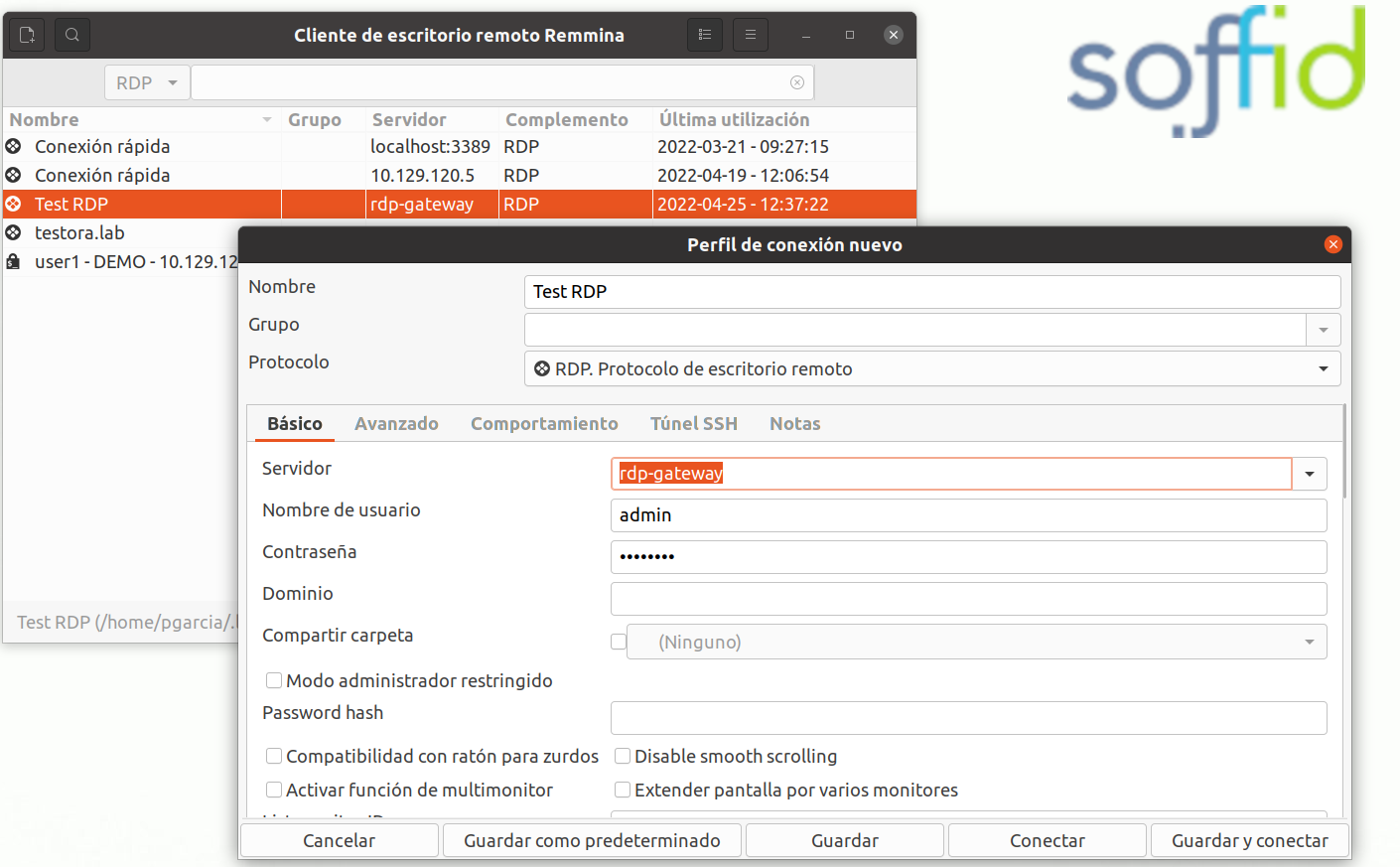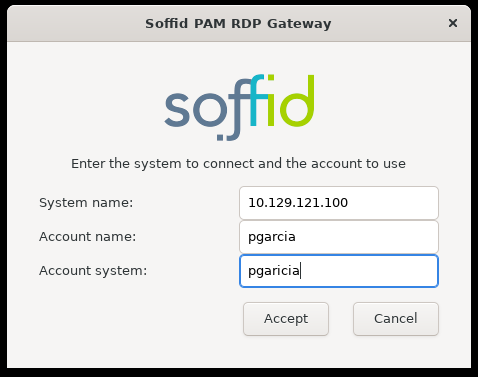 ---
https://es.wikipedia.org/wiki/Remote_Desktop_Protocol